Honest and knowledgeable Brokers specializing in Pepin, Buffalo,
and Pierce counties in Wisconsin.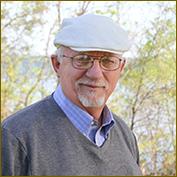 David, Broker/Owner
Having a strong agricultural background, David feels more at home in smaller communities as opposed to large suburban areas. He earned under-graduate and graduate degrees in Agricultural Education and Animal Science from the University of Wisconsin at Platteville, and was the Agricultural Instructor at Pepin High School for 10 years. Following this was a career in agricultural lending & appraisal, then as a sales engineer in the plastics industry focusing on the building trades. He entered the field of real estate sales in the late 90's and, along with Linda, eventually established the Lake Pepin Real Estate Office in Pepin. David has been involved in many leadership roles in various groups and organizations in the Pepin and Lake Pepin region, and firmly believes in actively supporting the communities and people that have contributed to the success of Lake Pepin Real Estate, LLC.

Linda, Broker / Owner
Born and raised in Pepin, Linda has deep roots in the Lake Pepin Area. She earned a teaching degree at the University of Wisconsin in River Falls and was an English Instructor in the Durand and Pepin high schools. She followed this with a lengthy career in various administrative management roles at 3M Companies in St. Paul. Following retirement from 3M she acquired her real estate brokers license and now works primarily as the marketing and technology arm of Lake Pepin Real Estate, LLC. She also shares a strong desire to see the local communities grow and thrive, and has served in numerous key volunteer roles to help assure this.

Michele, Associate Realtor
Though spending the early part of her life in the state of Maine and the New England region, Michele has lived in the Pepin area for the last 20 years. She has always been in the public eye, whether volunteering in the local school system or promoting the local convenience store in a managerial capacity. A cheerful friend to all, Michele has a passion for assisting others. Being new to Lake Pepin Real Estate, she is committed to continuing the honest and knowledgeable reputation of the Company and we welcome her as a true asset.